Congratulations: You survived the holiday rush and another gathering of the misfit family tribe. Feel like you now need a vacation? You're not alone, and fortunately, there are plenty of convenient local getaways that provide easy options to get the heck out of town for a weekend (or longer). Leave the pressure of holiday shopping and stresses of work behind in Knoxville and head out to one of these regional gateways to soak up some calm or stoke up some adventure. Another incentive to hit the road? Many people hunker down at home in January, so you just may have these spots all to yourself.
1. SOAK UP THE WINTER WONDERLAND IN THE SMOKIES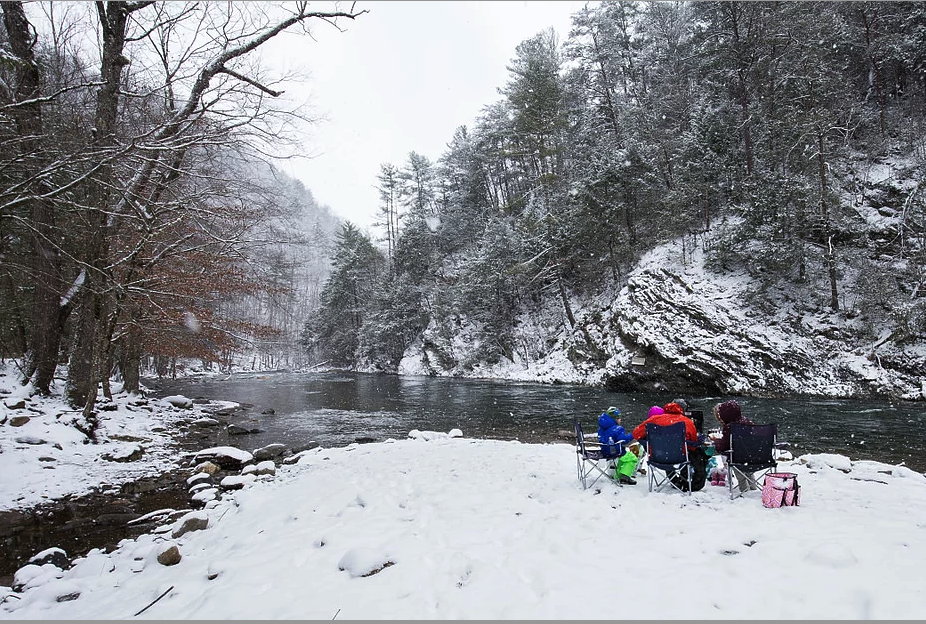 Few things are more romantic than curling up next to a fire and taking the sweeping vistas of the snow-covered Great Smoky Mountains. The nation's most-visited national parkshakes off the hordes of tourists as the cold rolls in, opening up a stoic winter wonderland with still accessible hiking trails (more on that below), snowshoeing, and cross-country skiing after a good snow. There's no shortage of cabin rental options, from mom-and-pop eateries to luxurious hotels and suites. A good place to start your hunt may be Visit My Smokies, which offers a roundup of rentals and different offerings scattered throughout the hills.
2. VISIT THE TENNESSEE AQUARIUM
ust a ways down the banks of the Tennessee River in Chattanooga, the Tennessee Aquarium makes for a good highlight for a short jaunt to Knoxville's nearest neighbor, an easy day or weekend trip. The indoor habitations include aquatic life "from the mountains to the sea," with a variety of different exhibits and educational programs covering a long roster of fish and mammal life. There's also a massive IMAX theatre, and outside interesting streetscapes connect the mega fish tank to the rest of downtown Chattanooga, where there's no shortage of things to do, from walking the towering pedestrian bridge to dining out at one of the city's many excellent restaurants.
3. PAMPER YOURSELF AT BLACKBERRY FARM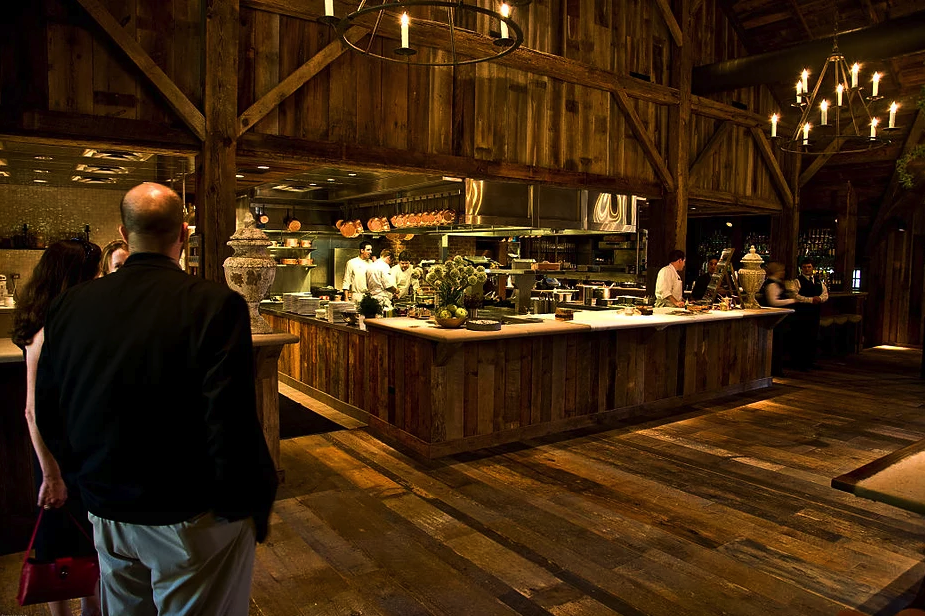 Ease into a rocking chair in the foothills of the Smokies and succumb to the "Blackberry state of mind." The majestic, historic farmland turned luxury getaway has earned a national reputation for its scenic setting, locally grown and sourced culinary creations, and micro-brewing prowess. Keeping with a tradition that has captured hearts and minds for generations, Blackberry chefs grow and forage for raw ingredients, creating unique dishes you won't soon forget, and accommodations that may make you want to stay indoors if it wasn't for the picturesque setting. Best of all, these greener pastures are less than an hour from downtown Knoxville.
4. CARVE UP THE SLOPES IN CATALOOCHEE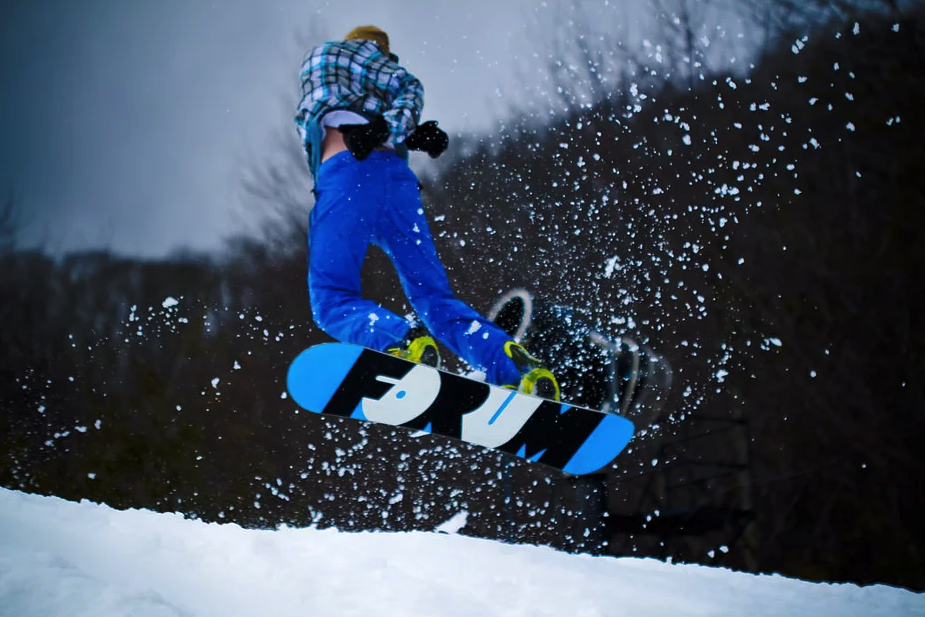 One of the Southeast's premiere ski destinations, the Cataloochee Ski Area near Maggie Valley, N.C., is just under a two-hour drive from Knoxville. With its elevation and a little help from snow-making machines, the ski area is one of the first regional destinations to open during most winter seasons, a welcome call for powder lovers living in a mostly snowless part of the country. The resort has 18 runs and trails, with more than 80 percent of its terrain as beginner and intermediate, making it ideal for newbies.Not up for the drive over the mountain to Maggie Valley? Ober Gatlinburg has skiing and tubing options this side of the hill. It reopened in December 2016 after a brief closure following the Smokies wildfire.
5. CHUG ALONG ON THE THREE RIVER RAMBLER
Not a getaway in the traditional get-out-of-town sense, although a trip along Knoxville's iconic train, the Three River Rambler, is a departure from modern city life and a step back in time. Take the nearly two-hour excursion to the confluence of the Holston and French Broad rivers north in town, getting a dose of East Tennessee history and wildlife on a historic train and tracks. During December, the rail line runs the December Lantern Express, a family-focused outing with gingerbread men, hot chocolate, and readings of Karen C. Bishops' "The Christmas Lantern" during the frosty journey.
6. HIKE THE SNOW-COVERED SMOKIES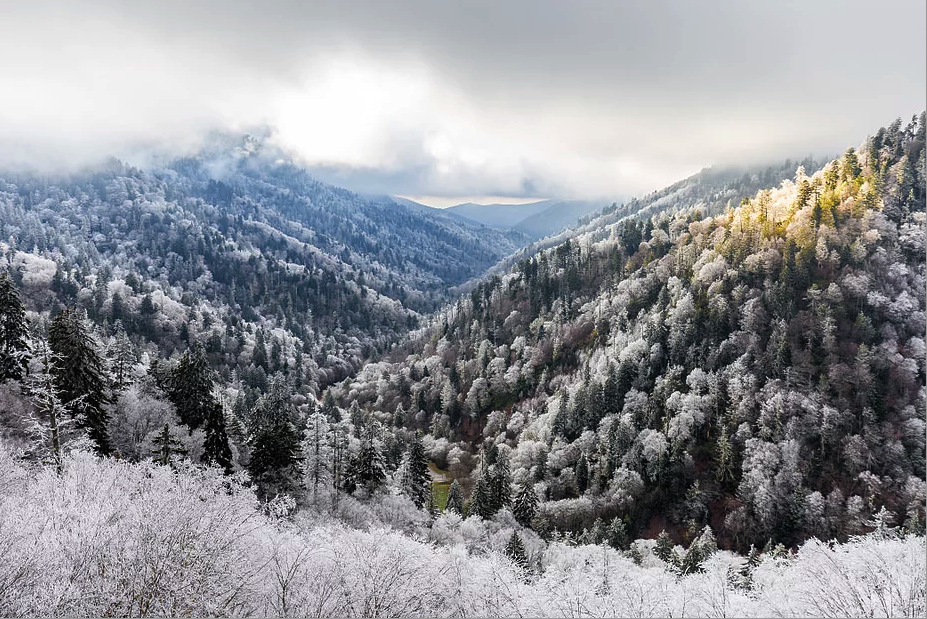 More than 100 hiking trails intertwine the Great Smoky Mountains National Park, and more than a few of them are accessible and worth a winter visit when the snow transforms the rolling landscape into a wholly new and unique experience. Some popular hikes include the 5-mile, icicle-dotted Alum Cave Trail; the paved and family-friendly Laurel Falls Trail at 1.3 miles; Forney Ridge Trail to the summit of Andrew Bald, a 1.8-mile uphill jaunt; and snowshoeing to the top of Clingman's Dome, the highest point in the park. As with any cold weather outdoor adventure, be sure to go prepared. Bring a map and compass, plenty of warm-weather clothing (dress in layers), water, and even extra food and blankets just in case. Temperatures drop significantly as you gain altitude, so keep this in mind when heading for the peaks.