Ah, the road trip. A classic American adventure since the 1920s, when more people could afford to own automobiles and started seeing them as a recreation vehicle, not just a functional way to get around town. Since then, travelers have learned that heading out on a road trip can be a great way to explore a new place (and everywhere in between), so when it comes to exploring the Volunteer State, why not pack up the car and take a drive? We've put together a seven-day itinerary to some of most scenic attractions you'll find in Tennessee, starting and ending in Nashville, hitting up Blues City, the Cumberland Plateau, Chattanooga, the Great Smoky Mountains, and Knoxville along the way.
Day One – Nashville to Memphis via I-40 W
212 miles, a little over 3 hours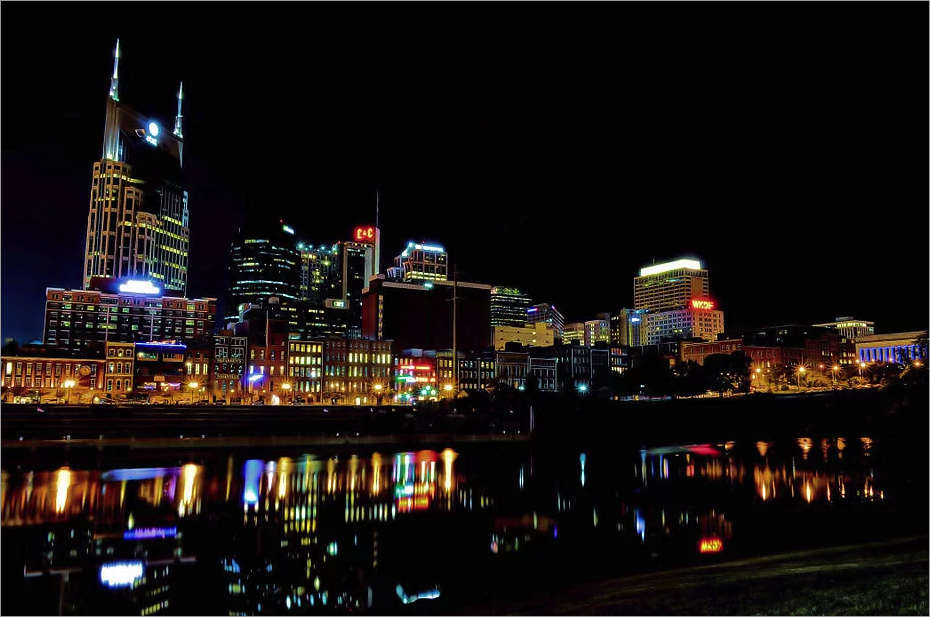 Kick off your trip in Nashville. Home of country music, take a stroll downtown through Lower Broadway and check out some of the city's iconic spots like Tootsie's Orchid Lounge and the Ryman Auditorium. Tootsie's has been known as a honky-tonk lounge since the '60s, located across the street from the Ryman, a live music venue that was also home of the Grand Ole Opry from 1943 to 1974.
After exploring Music City, head west on I-40, which is pretty much a straight shot to Memphis, Home of the Blues and the Birthplace of Rock and Roll. Dive into over 50 years of music history by touring Sun Studio, where legends like Elvis Presley and Johnny Cash recorded their legendary albums! If you're a big Elvis fan, add a trip to Graceland. Tour the grounds, view exhibits about his life, and even climb into his customized jet. After March 2017, the new entertainment complex and museum will be open.
Memphis is also a hub for fun events and cultural festivals, like the International Blues Challenge, the Beale Street Music Festival, and the Centro Cultural Tamale Fest. If you have time left in your day, visit the Mississippi River Museum and discover 10,000 years of history in the lower Mississippi River Valley.
There are plenty of hotel options in Nashville, as there will be in any of the cities that this itinerary ends each day on.
Day Two – Memphis to Selmer via US-64 E
92.5 miles, approx. 1 hour, 45 minutes
Next up, you'll leave Memphis and drive east to the small towns of Selmer and Sewanee. Selmer is less than two hours from Memphis and is the perfect spot to stop for some down home Southern cooking. Pig out at one of the local eateries like Pappy John's Original Barbecue (warning: the hot sauce is actually pretty hot!) or the Rockabilly Café in downtown. Before heading out to Sewanee, stop by the famous Rockabilly Murals.
Selmer to Sewanee via US-64 E
177 miles, approx. 3 hours, 15 minutes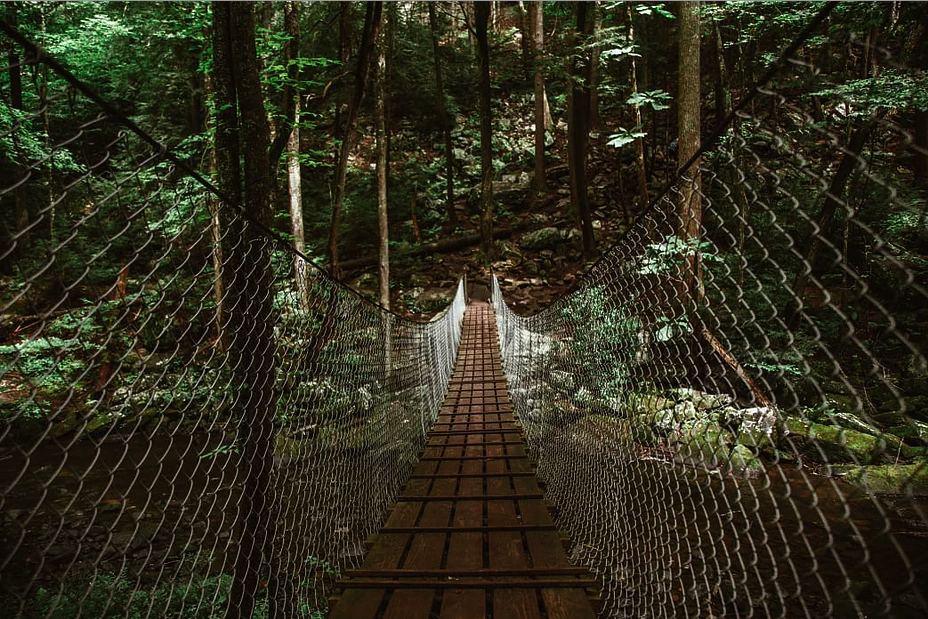 Continue east for a little more than three hours to Sewanee, a quaint college town, and stretch your legs at South Cumberland State Park. This outdoor wonderland sits on the beautiful Cumberland Plateau, spans four different counties, and has over 90 miles of trails. There's plenty of hiking to go around and one of the best trails is Fiery Gizzard, a 12.5-mile one-way trail that connects with Foster Falls and Grundy Forest. You should also explore the Savage Gulf and Stone Door areas of the park that offer roughly 55 miles of hiking with rushing waterfalls and stunning overlooks of the Savage Gulf.
Day Three – Sewanee to Chattanooga via I-24 E
51.5 miles, about 50 minutes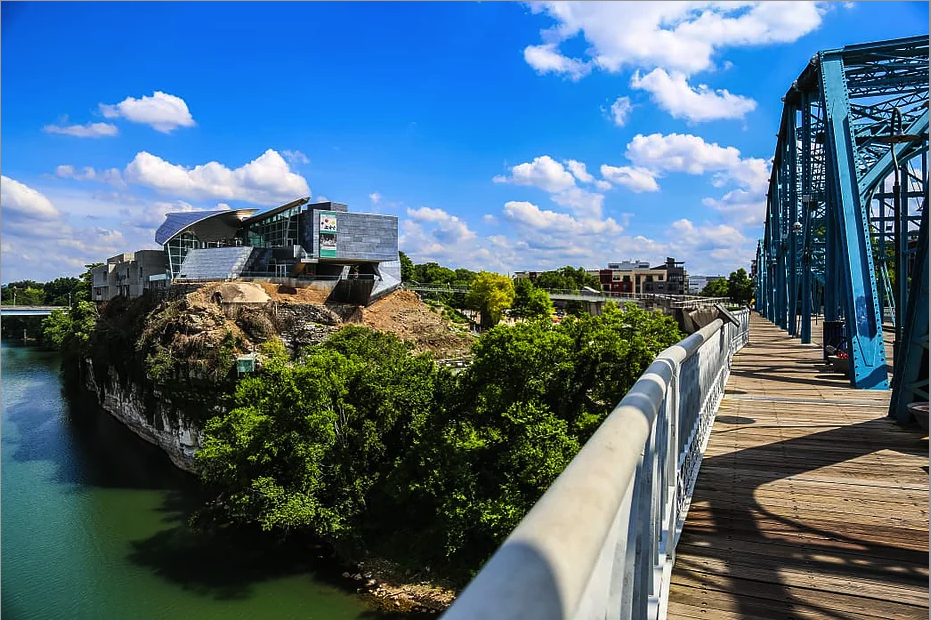 Get up early on day three and set out for River City. It's only an hour away, but worth a full day of exploring. Start in downtown Chattanooga at the tourist district, and choose between the iconic Hunter Museum of American Art, the Tennessee Aquarium, or even the incredible Ruby Falls, located more than 1,000 feet below the surface of Lookout Mountain.
There's also an abundance of trails in Chattanooga, which many people consider to be one of the best hiking destinations in the state. Check out the 1.5-mile Glen Falls Trail for a short and easy adventure to a waterfall. For a longer trek, take the 5.9-mile Snoopers Rock Trail past wildflowers and rock formations to an expansive view of the Tennessee River Gorge. If you schedule your trip right, you might even have the chance to explore Lula Lake, but keep in mind it's generally only open on the first and last Saturday of the month.
Chattanooga is also a prime spot for rock climbing, and the closest spot to downtown is Sunset Rock. The sandstone trad climbing routes here offer some of the best views of the city, and have a variety of difficulty levels.
If water recreation is more your style, you can even paddle along the Tennessee River on your paddleboard or kayak.
Chattanooga to Tellico Plains via I-75 N
77.5 miles, about 90 minutes
Tellico Plains is a short 1.5-hour drive on I-75, so we recommend heading up there this evening. You'll be glad to have the extra time on day four.
Day Four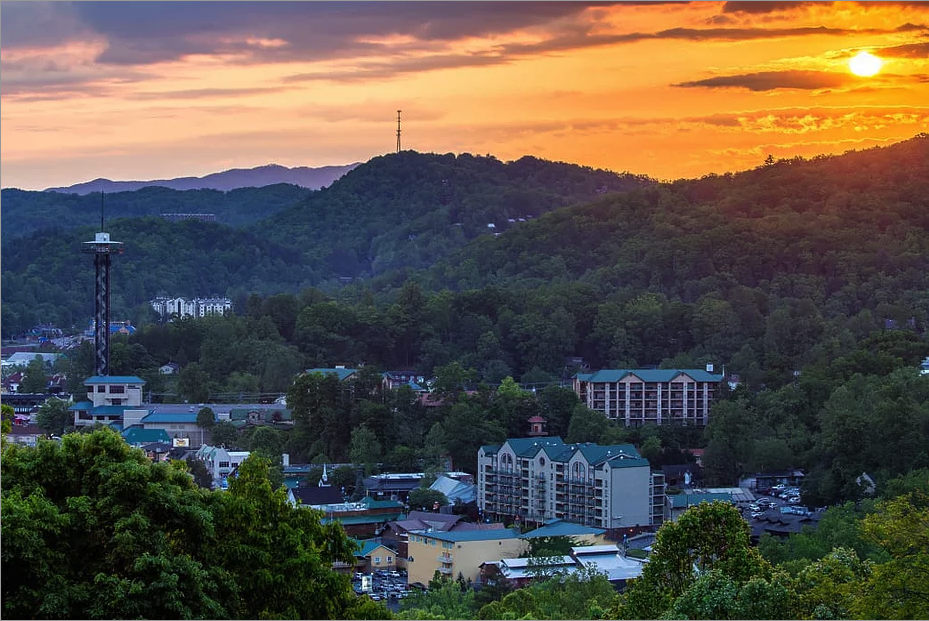 Tellico Plains to Cades Cove via US-411 N and E Lamar Alexander Pkwy
74 miles, approx. 2 hours
Tellico Plains is known as "The Little Town with the Big Back Yard" because of its variety of outdoor opportunities. Check out spots like the Cherohala Skyway, a national scenic byway with stunning panoramic views of the mountains. There are several trailheads in the area and opportunities to get out on the waterways from the byway. Bald River Falls, a 90-foot waterfall off Tellico River Road, is a popular sight, and there are several other falls along the Tellico River as well.
Next up is Cades Cove, about two hours north of Tellico Plains. This scenic valley winds 11 miles through the heart of the Great Smoky Mountains, and is one of the most popular drives in the area. It can take 2-3 hours to explore the whole area, and there are options to bike on the road, or hike on the trails in Cades Cove. Be on the lookout for wild animals like deer or bears, and take time to walk through some of the historic spots that include 19th century cabins and churches.
Cades Cove to Gatlinburg via Little River Gorge Rd/Old State Hwy 73 Scenic
33 miles, about 1 hour and 20 minutes
Once you've explored Cades Cove, make the drive up to Gatlinburg to grab a meal at Delauders Smoky Mountain BBQ (it's only open until 3 pm Monday through Thursday, but it's open until 7 pm on Friday and Saturday) and rest up for tomorrow.
Day Five – Gatlinburg to Johnson City via US-411 N
108 miles, approx. 2 hours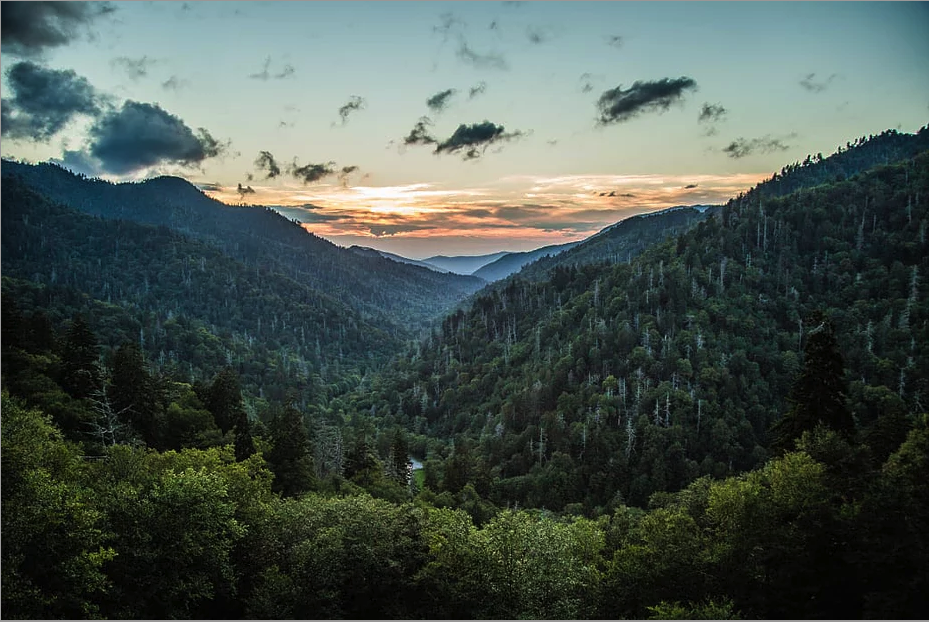 Wake up in Gatlinburg, the Gateway to the Great Smoky Mountains National Park, and home to one of the best breakfast spots in the state. You won't regret filling up at the Pancake Pantry, Tennessee's first pancake house, before hitting the road. This little restaurant opened in 1960, and has since become a Gatlinburg tradition.
If you're a runner or hiker, there's nothing like trail running in the Smoky Mountains, and there are tons of options in the nearby Great Smoky Mountains National Park ranging from easy (Andrews Bald) to strenuous (Mount LeConte). Stay a little closer to town in the Roaring Fork Area, and hike out to Rainbow Falls or Grotto Falls.
After you finish up in the Smokies, it's time to continue on to Johnson City. Don't let this little college town fool you, there's a ton of adventure waiting. Check out spots like Buffalo Mountain Park for some great hiking opportunities or the Tweetsie Trail—a flat, rail-to-trails perfect for an easy walk or bike ride. End the day at one of Johnson City's local breweries: the Johnson City Brewing Company and Yee-Haw Brewing Company are both great options.
Day Six – Johnson City to Knoxville via I-40 W
107 miles, about 1 hour, 40 minutes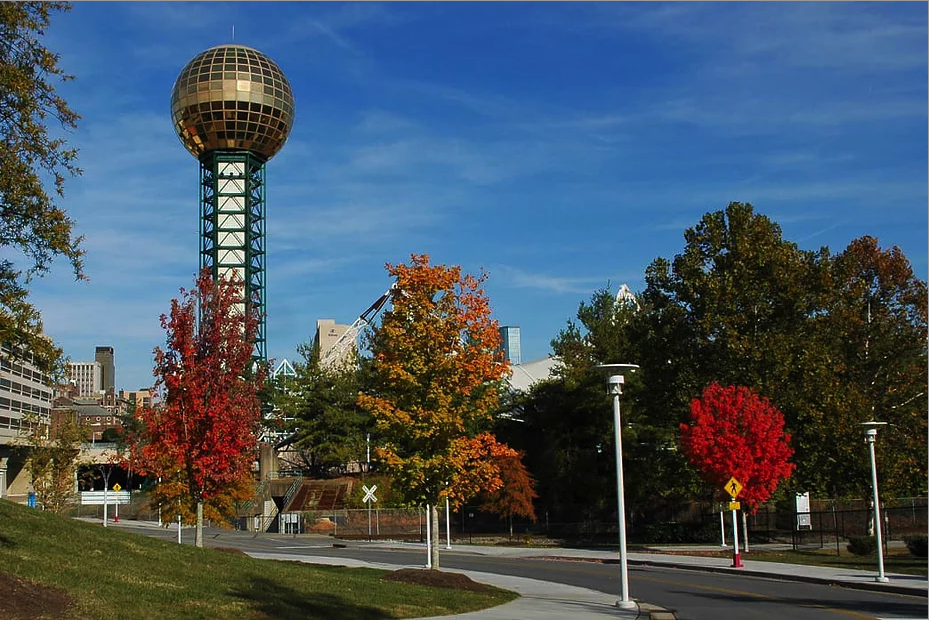 On day six, say goodbye to Johnson City as you drive to Knoxville, home of the University of Tennessee Volunteers. Be sure to check out spots like the World's Fair State Park and go to the top of the 266-foot Sunsphere. From here, you'll have a 360-degree view of the city. The Neyland Greenway at Volunteer Landing Park runs right along the Tennessee River, and the beautiful St. John's Cathedral is worth a visit.
Knoxville to Scott State Forest via I-40 W
75.4 miles, about 90 minutes
Finishing the trip out to Scott State Forest, you'll find 2,826 acres of land surrounded by the Big South Fork National River and Recreation Area. Visiting the Twin Arches, the most impressive rock arches in the east, is the perfect way to end your day, and you can choose a 1.4-mile or 4.6-mile trail. The North Arch is 62 feet high with a span of 93 feet, and the South Arch is 70 feet with a span of 135 feet. Spend the night at one of the five developed campgrounds at the Big South Fork National River and Recreation Area, or drive back to Knoxville for the night.
Day Seven – Scott State Forest to Cummins Falls to Nashville via I-40 W
155 miles, a little more than 3 hours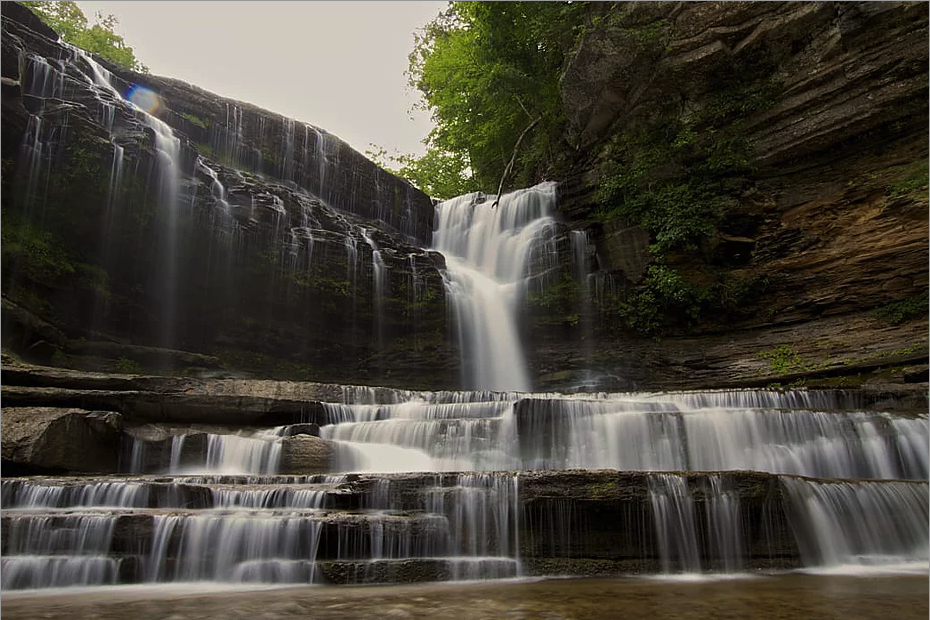 And that's a wrap! Day seven of your Tennessee road trip will end where you started in Nashville. But there's still time to slip a few more adventures into your trip, so take a detour to Cummins Falls State Park in Cookeville on the way back. This popular park is home to one of the largest waterfalls in Tennessee, the 75-foot namesake Cummins Falls. It's a short, 0.4-mile hike to the waterfall overlook, or take the longer, 1.5-mile Downstream Trail.
When you're ready to leave Cummins Falls, set out on I-40 West to Nashville. It's only a 1.5 hour drive, so if you're looking to check out Nashville's nightlife, you'll have plenty of time. Set up for the night in one of the local hotels and explore Music City once more.
For more information about camping in the Cherokee National Forest or Lost Creek Camping contact us at Little River Trading Co by following the link below.