There's nothing quite like sleeping out in the great outdoors with a campfire crackling nearby and the stars twinkling in the sky. From the quiet beauty of the Tellico River to the incredible hiking opportunities in Great Smoky Mountains National Park, the Volunteer State is full of waterfalls, mountains, and forests to explore just outside your tent flap. Whether you're looking for modern cabin amenities on top of Mt. LeConte, a more rustic backpacking experience along the Appalachian Trail, or something in between, we've put together a list of 14 awesome places to check out the next time you're planning a camping trip in Tennessee.
1. Cades Cove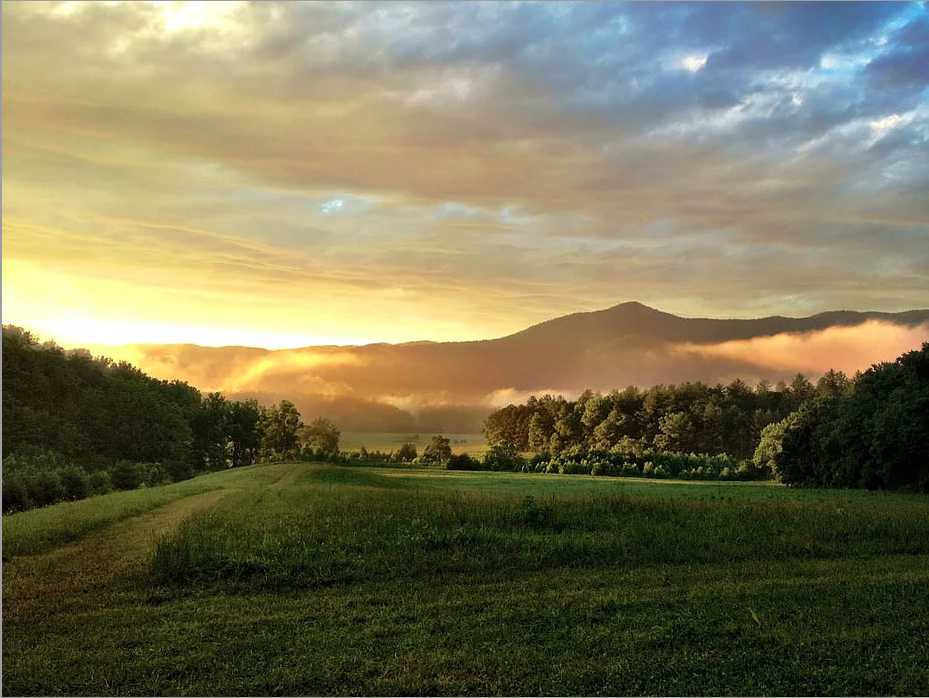 With tons of wildlife, access to trails, and incredible views of the mountains, it's no wonder that Cades Cove one of the most popular camping destinations in Great Smoky Mountains National Park. Located just off of the Cades Cove Loop, an 11-mile paved road that circles around the valley, the campground is super accessible and open year round. There are 160 sites at Cades Cove, with easy access to the Cades Cove Nature Trail. On the other side of the loop is the five-mile round trip trek to Abrams Falls, one of the most powerful waterfalls in the park. 
2. Spivey Cove
Remote, quiet, and surrounded by the beauty of the Cherokee National Forest, Spivey Cove is a perfect camping destination if you want to get off the grid. The small and primitive campground has 16 sites near the majestic Tellico River, allowing you to truly connect with nature. This campground is one of the hidden gems of the Volunteer State and might just become your favorite camping destination. At just six bucks a night, it's hard to beat. 
3. Fall Creek Falls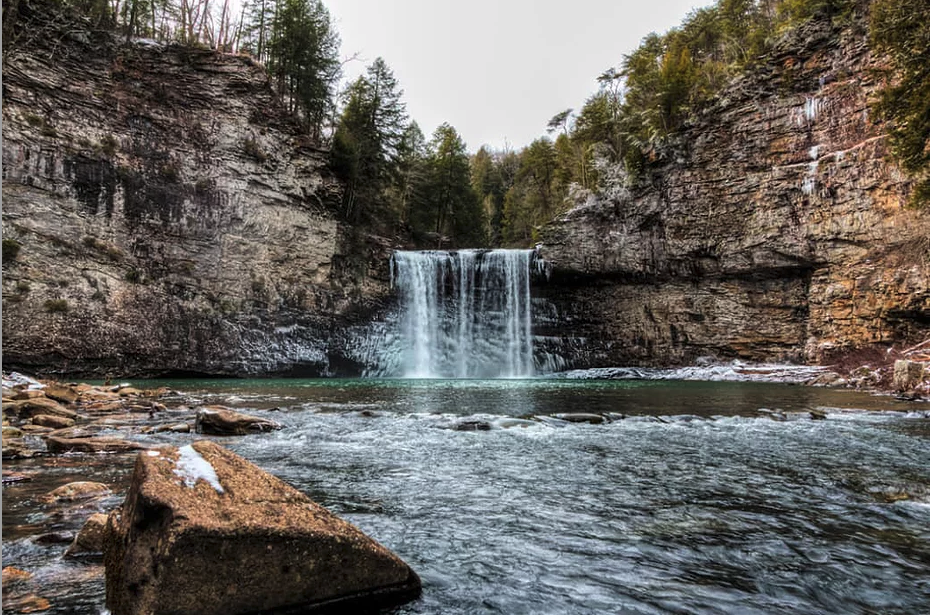 Offering 222 standard/premium campsites, 16 primitive sites, and three backcountry sites, Falls Creek Falls State Park is one of Tennessee's most treasured state parks. The campground is within walking distance of Fall Creek Falls, one of the highest waterfalls in the eastern United States, tumbling down over 250 feet. With more than 35 miles of hiking trails and 24 miles of mountain biking trails winding through the park—not to mention fishing, birding, and an 18-hole golf course—there's something for every style camper and adventurer. 
4. Frozen Head State Park and Natural Area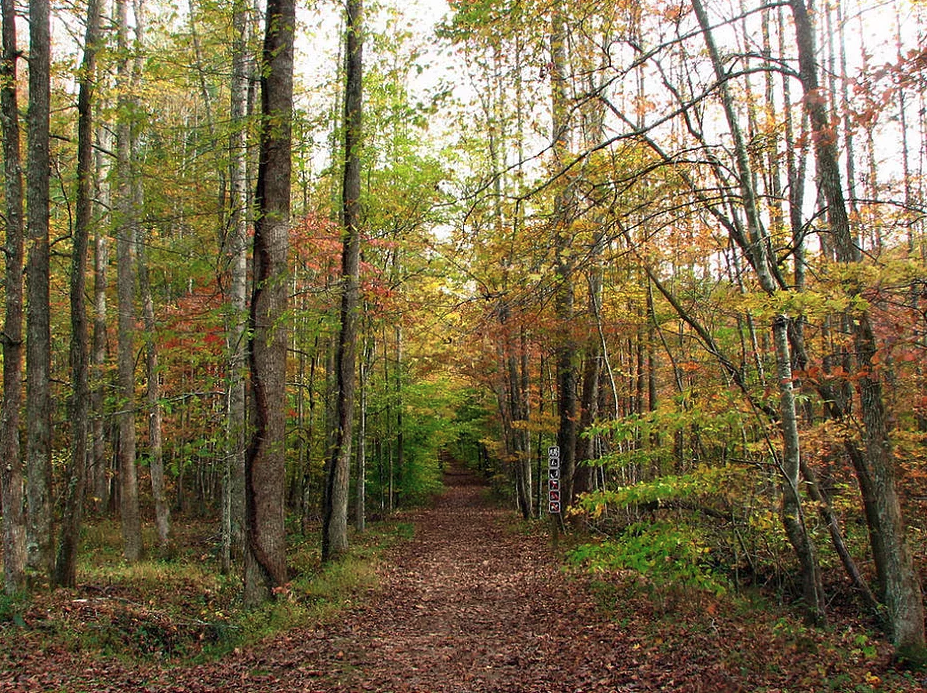 With just 20 campsites spread around the Big Cove Campground, you'll find some serious solitude in this stunningly gorgeous state park. Offering 50 miles of backpacking and hiking trails over the 24,000 acres of wilderness, camping at Frozen Head State Park makes the perfect basecamp for a weekend of adventure. From waterfalls to breathtaking views, the trails near the campground will inspire you to come back over and over until you have seen every square inch of this beautiful region. 
5. Cosby Campground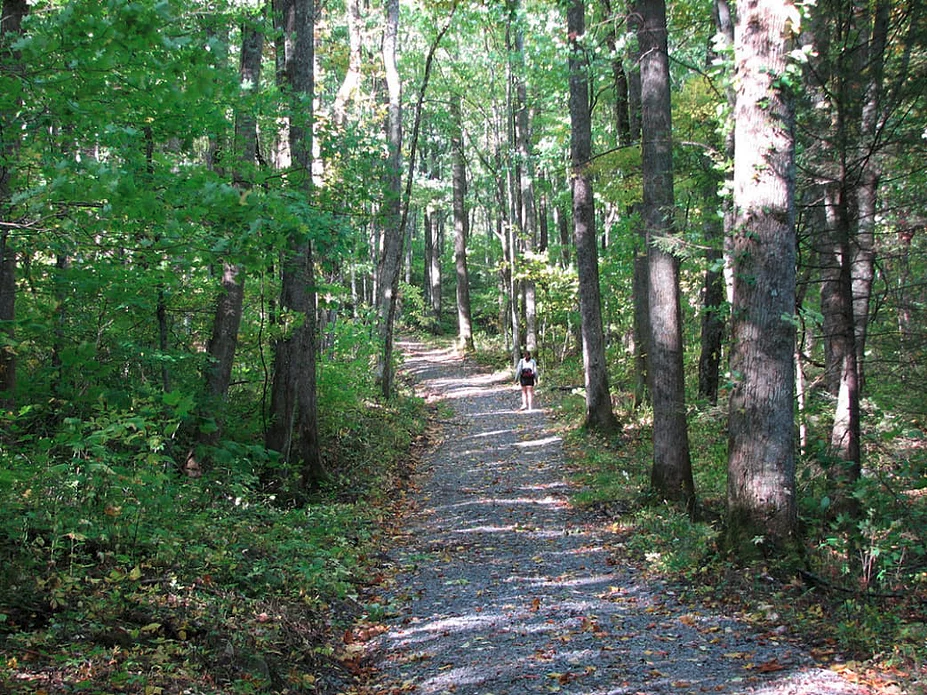 Located in Great Smoky Mountains National Park, the Cosby Campground has 157 campsites, all close to the incredible hiking trails found within the park. Three miles from the Appalachian Trail via the Lower Gap Trail, it's easy to get into the backcountry for incredible views, fantastic fishing, and wildlife watching opportunities. Camping here also gives you direct access to the 11-mile hike to the summit of Mount Cammerer, where you can get one of the best views in the park. This campground is out of the way from most of the crowds, and just 20 miles from the town of Gatlinburg, making it a local favorite. 
6. Backbone Rock Recreation Area
Located near the Virginia border in Cherokee National Forest, the Backbone Rock Recreation Area offers just nine single sites and two double sites along the scenic Beaverdam Creek. You'll find some solitude here, but there is a group camping area nearby, so don't expect absolute silence. Close to stunning waterfalls, the iconic Backbone Rock, and many more local adventure destinations, camping a night or two here will help you reconnect with the great outdoors. Backpacking 
7. Overmountain Shelter/Roan Mountain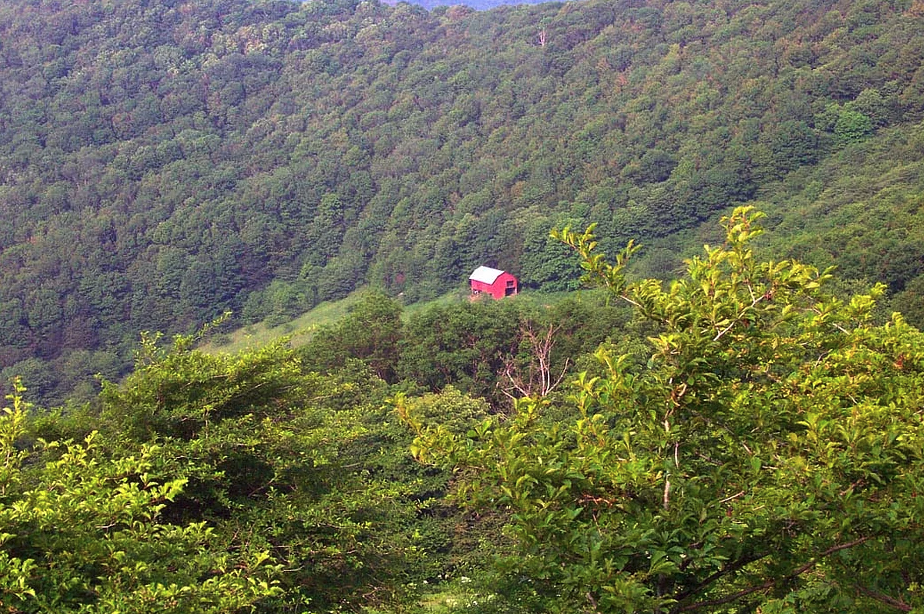 Known by most Appalachian Trail hikers as "The Barn," the Overmountain Shelter is one of the most iconic backpacking destinations in Tennessee. There's room for up to 30 people in this backcountry dwelling, and it's a great place to meet other rad hikers traveling along the AT. For another swanky spot to rest your head, try the rustic Roan High Knob Shelter, the highest shelter on the AT. This classic log cabin can fit up to 15 people, and is an AT hiker favorite. 
8. Percy Priest Island Camping
Longing for an island paradise right outside of city limits? Wishing you could paddle to a remote campsite instead of lugging your gear in by foot? Then head to Percy Priest Lake, just outside of Nashville. You'll find more than 30 islands for camping, miles of trails for hiking around, and 40-foot cliffs to jump off of. Try the popular Luau Island, a small sandy island with space for just five tents, or paddle around to the Hole-in-the-Wall Island and explore the protected cove. Whichever island you end up on, nab a spot and enjoy the ridiculous sunsets and a slice of heaven just a short paddle from town. 
9. Savage Gulf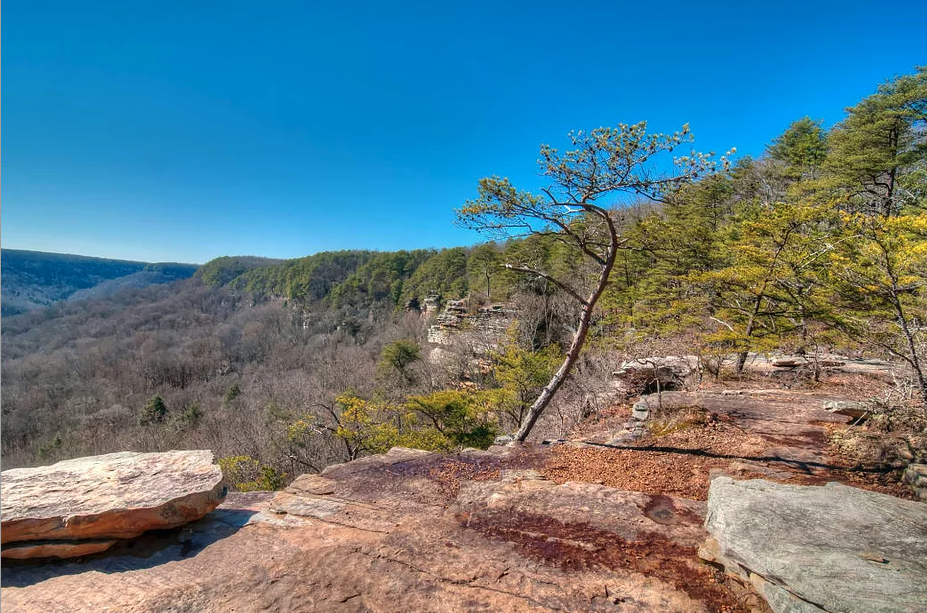 Savage Gulf makes for a great backpacking destination, featuring waterfalls, an incredible suspension bridge, sweeping vistas of the gorges below, and unrivaled regional wilderness. There are more than 50 miles of trails winding through nearly 16,000 acres along the Cumberland Plateau, with options for both day and weekend trips (or longer!). Most of the trails in the park are around 9-10 miles, making this a great place for beginner backpackers, but there are also more challenging trails for serious hikers. Make sure you see Greeter Falls, Big Creek, and the Stone Door, a 10-foot wide and 100-foot deep crack through the rock. There are nine backcountry campsites throughout the Savage Gulf region to choose from. 
10. Hesse Creek
Hesse Creek, tucked away in the northwest corner of Great Smoky Mountains National Park, is remote, secluded, and often-overlooked. Accessible from the Abrams Creek Ranger Station, this is one of the flattest areas in the Cades Cove region, allowing you to fully enjoy the relatively easy trail as you venture through the quiet woods. You can also get there by taking the 5.6-mile Ace Gap Trail to the Beard Cane Trail. Ace Gap is near Cades Cove, so it will likely be a little more popular, but keep your eyes peeled for wildlife like deer or a black bear as you walk through the tall oak trees. 
Glamping 
11. LeConte Lodge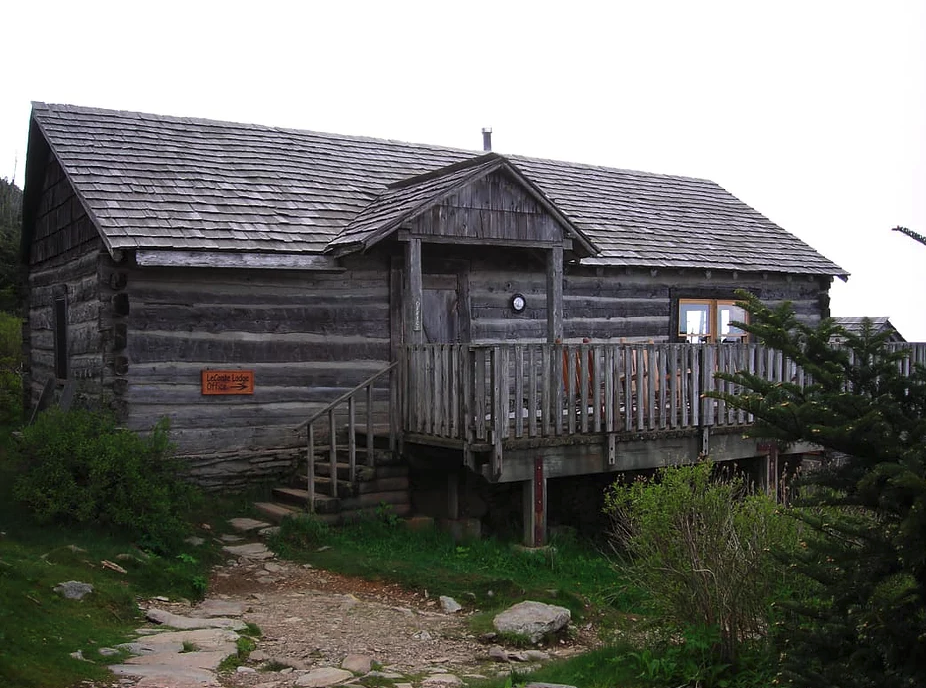 On the slopes of the summit of Mt. LeConte in the Great Smoky Mountains National Park awaits one of the most impressive glamping experiences in the eastern United States. Resting at 6,400 feet above sea level, the iconic wooden cabins at the LeConte Lodge are only accessible by hiking, making this a highly-sought after experience. Follow one of five trails up, ranging in distance from 5.5 to eight miles in length, and spend a few nights in a hand-built log cabin. Sit back and watch the sunset, then grab a hearty meal in the dining room before settling in to your cozy cabin for the night. 
12. Lilly Pad Campground
Climbers know that if they want to stay the night next to some of the best rock in the state, they need to head to Del and Marte's Lilly Pad Campground. Near Obed's sandstone cliffs, this quirky campground offers a glamping experience based on community, good people, and good times. There are 70 places to stay spread out along the property, where you'll find cooking tables, a general store, and the always-amazing communal fire pit. It might not be fancy, but this campground has become a haven for like-minded outdoor enthusiasts to gather together and rehash a day's worth of climbing while hanging out by the fire at night. 
13. Piney Campground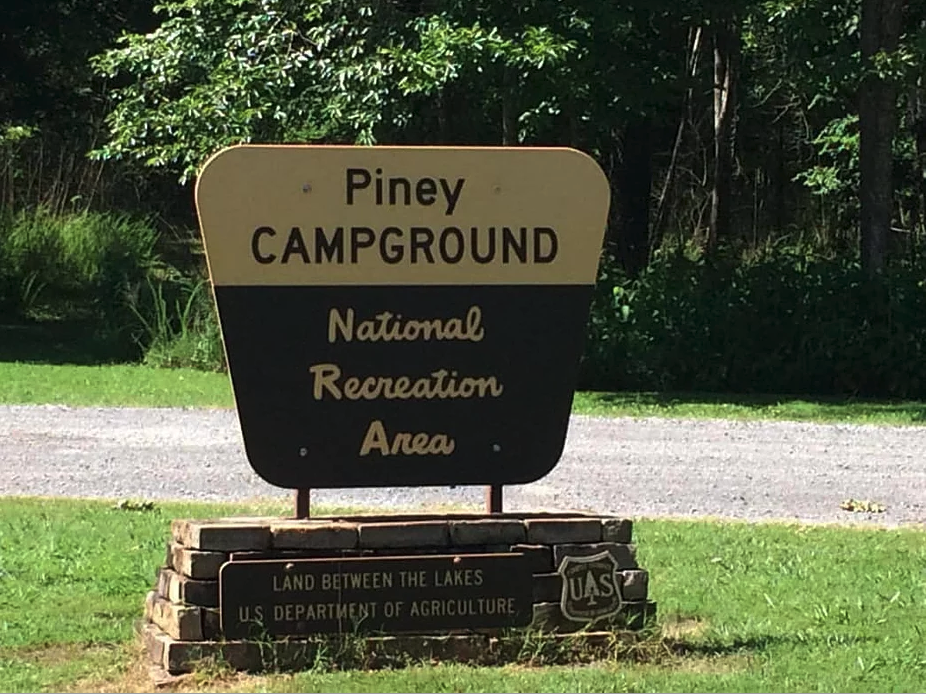 If you're looking for a cabin close to family-friendly activities and the beauty of Kentucky Lake, the Piney Lake Campground is for you. Offering nine primitive cabins available for nightly rental along the shores of Kentucky Lake, the campground is the ideal homebase to explore the 500 miles of trails that weave through the Land Between the Lakes National Recreation Area. The campground has a playground, swimming area, shower buildings, an archery range, fishing pier, campfire theater, and baseball field—perfect for a family reunion or just a weekend out with the kids. 
14. Donley Cabin
In the incredibly gorgeous Cherokee National Forest is the historic and beautiful Donley Cabin, one of the oldest Forest Service cabins available to rent. With no running water or electricity and frequently visited by wildlife of all sizes, this primitive cabin near Tellico Plains is the perfect place for a night of solitude and seclusion. Like stepping back in time, a night here will allow you to unplug and just enjoy being in nature. Relax on the rocking chairs on the front porch, or snuggle up inside by the fireplace with your sweetie for a romantic getaway.
For more information about awesome places to camp in Tennessee contact us at Little River Trading Co by following the link below.