From Dolly Parton to Ronnie Milsap, some of the greatest country musicians of all time have written songs about the Smokies, and it's no wonder why. Part of the Appalachian Mountain strand, Great Smoky Mountains National Park spans the Tennessee-North Carolina border, and with a deep history and rich culture, the Smoky Mountains really are a special place.
Known for its low-lying fog, the national park is a haven for photographers, but loved by many others as well. Wildlife lovers are fond of its black bears, fox, bobcats, and elk. Birdwatchers flock to the Smokies to scan the skies for bald eagles, whip-poor-wills, screech owls, and red-tailed hawks. Backpackers love the remote hiking opportunities and tucked away waterfalls, and road-trippers love the rural roads that traverse the mountaintops and valleys. Beautiful year-round, the Smokies have something for everyone. With so much to see, where do you start if you only have a single weekend to explore? Here's one way (of many ways!) to spend 48 hours in the majestic Smokies.
Before you head out, stop at a grocery store and stock up on supplies for the next couple days. You'll be camping for the night and will need food throughout the day as well.
DAY 1
Begin your day at sunrise (okay, maybe a little later than sunrise, but the earlier the better). Grab a cup of coffee before you hit the road, and prepare yourself for a hike to the Smokies' highest bald and to the highest summit in the park, Clingmans Dome. The hike to Andrews Bald is a 3.6-mile round trip journey along the Forney Ridge Trail through a spruce fir forest up to a high elevation grassy meadow. Park at the end of Clingmans Dome Road, where you'll find the trailhead. Just a couple minutes in, the trail intersects with a connector to the Appalachian Trail if you want to add on a couple more miles later. Keep going up until you get to the bald—the perfect spot for an afternoon picnic, or even a nap on a blanket in the wide open space.
After you've hiked up to Andrews Bald and back to the parking lot, climb the short (but steep) distance to the observation tower on Clingmans Dome by way of a paved, half-mile trail. From this overlook, you can see more than 100 miles on a clear day. And at 6,643 feet, It's one of the best views in all the Smoky Mountains.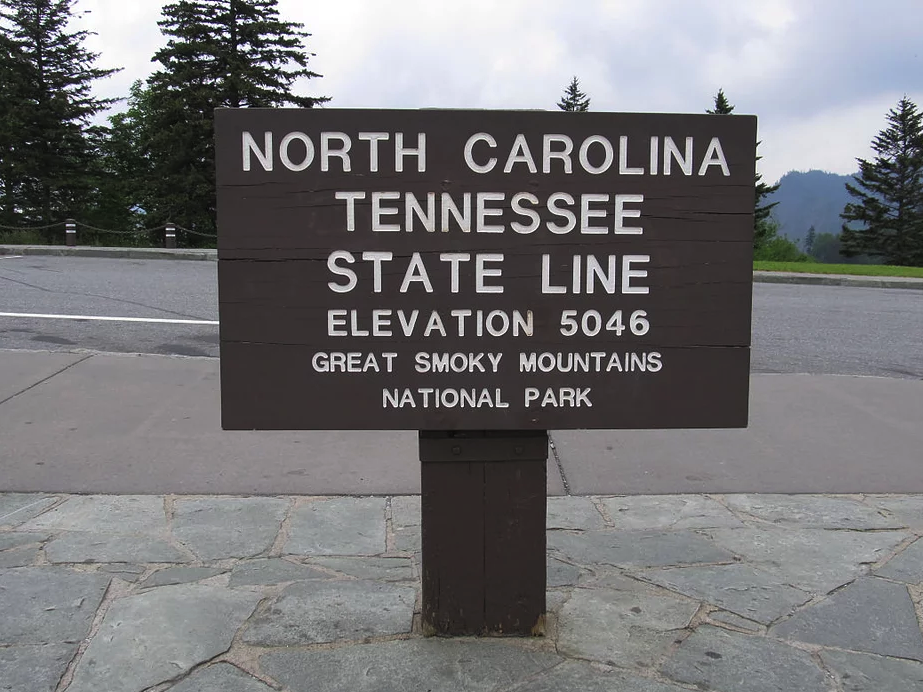 When you're ready to roll, drive about two hours west to Cades Cove and set up camp at Cades Cove Campground. The historic valley covers nearly 7,000 acres, and with Gatlinburg a little more than an hour away, it's a great location to enjoy a little Smoky Mountain wilderness and outdoor recreation before heading to one of the most visited towns in the Smokies, which you'll do tomorrow.
The 11-mile Cades Cove Loop circles the area and has some of the best wildlife viewing in the park accessible by car. It's also an ideal section for cycling, particularly certain times of year when the loop is closed in the mornings to motorized vehicles between May and September. You can check with the national park for specific days and times if you'd like to plan your adventure around cyclist- and pedestrian-only days.
While exploring the loop you'll find more 18th- and 19th-century buildings than any other place in the park, many of which have been fully restored, so it's also an interesting reflection of the area's history. There are old homesteads, churches, a working grist mill, and other architecture from the early days of the area's first settlers. As for wildlife, you could see coyotes, deer, and maybe even a black bear.
If you want to stretch your legs a bit, the Cades Cove Nature Trail is less than a mile, ideal for children or just running a couple easy laps.
Wherever you find yourself along the loop, you're guaranteed fabulous sunrises and sunsets. After you've hiked, immersed yourself in history, and enjoyed a fiery sunset, head back to camp, whip up a homemade sangria and scarf down a campfire dinner of grilled chipotle corn and upside down nachos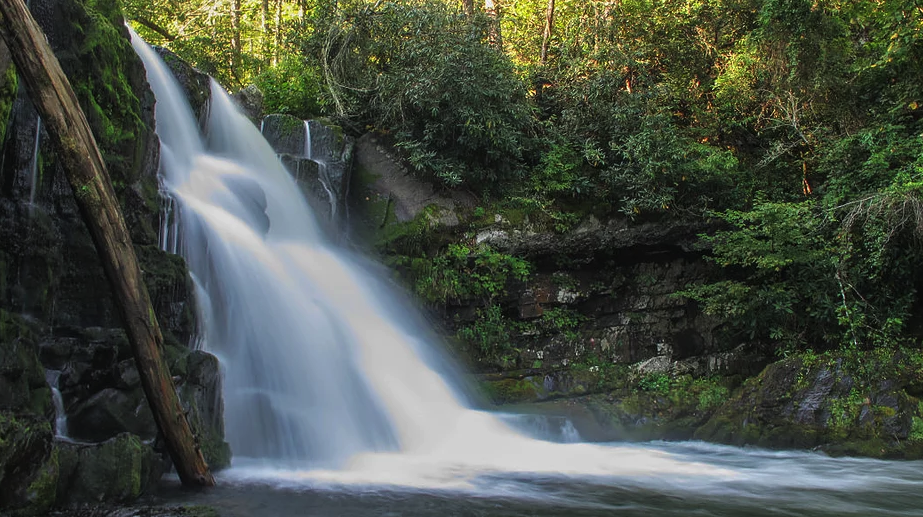 DAY 2
Day two will be dedicated to waterfalls. Rise bright and early for a hearty breakfast at your campsite and an early morning hike to Abrams Falls—one of the park's most popular waterfalls. It's a five-mile easy-to-moderate trail accessible by way of Cades Cove Loop.
After that, pack up your campsite and drive a little over an hour east to explore one (or two) of the Smokies most famous waterfalls: Grotto Falls and Rainbow Falls. Both are just south of Gatlinburg, where you'll spend the night.
If you're up for another solid hike (making way for a hearty dinner later in the evening!), start with Rainbow Falls—the highest single-drop waterfall in the Smoky Mountains. This moderate to difficult 5.4-mile hike starts at a trailhead off Cherokee Orchard Road, and gains a little more than 1,500 feet in elevation. Named for the rainbow often found here on particularly sunny days, the falls are worth the effort. It can be super slippery after a rain, so be extra careful, or just skip it altogether if the weather hasn't been cooperating. On the other hand, if almost 5.5 miles isn't enough of a challenge, continue up the trail for four more miles to the summit of Mount LeConte.
If you prefer a shorter hike (or if you decide to tackle all three falls in a day!), the nearby Grotto Falls are accessible by a 2.6-mile hike from the Roaring Fork Motor Nature Trail. The appeal of this particular waterfall is that it's the only waterfall within the national park that you can actually walk behind.
When you're ready to call it a day, Gatlinburg has endless options for dining and lodging. A solid option for real Southern BBQ is Delauders Smoky Mountain BBQ. You really can't go wrong, but the pulled pork is known for being especially tender and delicious. Delauders is only open until 8 pm most days and 2 pm on Sundays, so if your second 24 hours falls on a Sunday, Tom and Earl's Back Alley Grill is open every day until at least 10 pm. They've got you covered with wings, salads, and sandwiches that are sure to fill you up after a long day of adventure.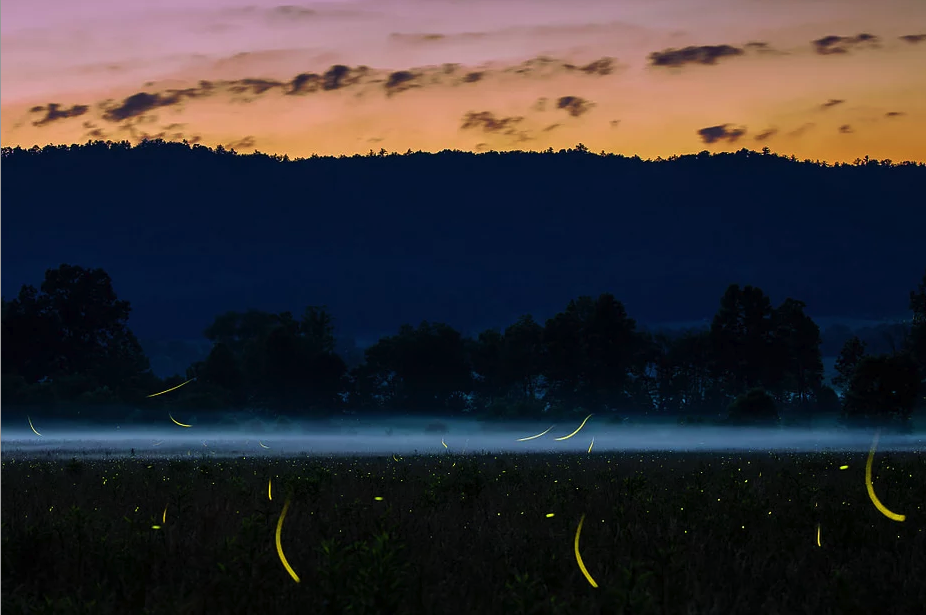 Local Tip: If you plan to be in the Gatlinburg area in late May or early June, be sure to enter the lottery for the opportunity to experience the synchronous fireflies—the only firefly species in America that synchronizes their bioluminescence. Just ten minutes outside of Gatlinburg, it's an amazing experience that shouldn't be missed if given the opportunity. The annual lottery gives some visitors access to park at Sugarlands Visitor Center, where a shuttle then transports visitors to the Elkmont's viewing area, which is where the special fireflies can be observed.