When you're exploring the depths and wonders of East Tennessee, where to start? It's brimming with so much nature and so many things to do it can be a bit overwhelming—from trekking the depths of the Great Smoky Mountains to learning the ins and outs at Ijams Nature Center in town. But as you conquer these well-worn paths, many turn an eye to new adventures.
The trails and natural areas on this list aren't necessarily "overlooked"—plenty of locals know about them and make use of the trails—but are less trafficked and often offer a more secluded and new experience, from easy treks into wilderness areas to 300-mile thru-hikes. Here, some recommended, and maybe new-to-you Knoxville-area hikes to add to the mix.
1. FORKS OF THE RIVER WILDLIFE MANAGEMENT AREA
Just minutes south of downtown, you'll likely be surprised at the diversity inside the 331-acre Forks of the River Wildlife Management Area. Part of Knoxville's growing Urban Wilderness corridor, more than eight miles of trails meander through the park, cutting through old-growth forest to open fields and bluffs overlooking the Tennessee River. The Will Skelton Greenway connects to area with the popular Ijams Nature Center nearby, making it a great option on summer weekends when locals pack into Ijams. During the summer months you'll also be treated to fields of blossoming sun flowers.
2. EAST LAKESHORE NATIONAL RECREATION AREA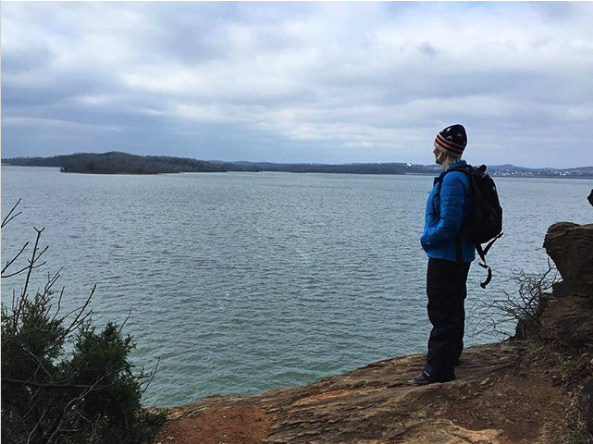 Nestled about a half hour west of Knoxville along the banks of the Tellico Reservoir, the East Lakeshore National Recreation Area is home to nine interconnected trails stretching more than 30 miles along the east side of the lake. The footpaths are a favorite among bird watchers and seasonal hunters, as they're abundant with wildlife and offer picturesque views of the lake throughout. Five trailheads with plentiful parking make this close getaway a great spot for family day trips to splash in the lake or pack in some long-distance trail running.
3. HALL BEND SMALL WILD AREA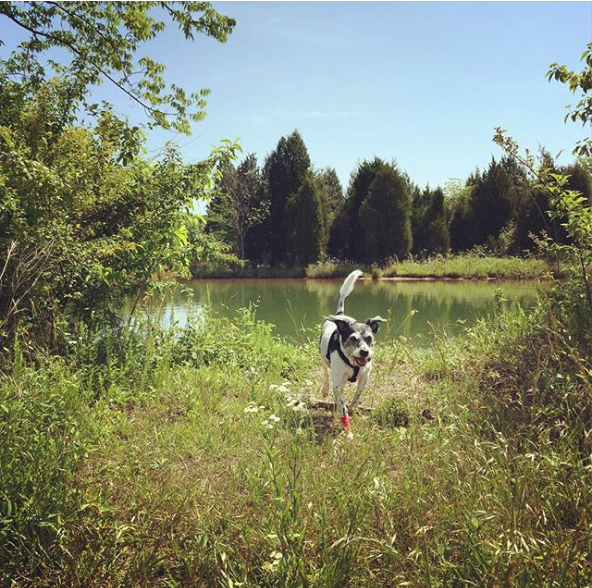 This counterpart to the East Lakeshore National Recreation Area is small but well worth a visit. The hallmark 5-mile Hall Bend trail routes around the west banks of Tellico Reservoir, forming a loop with excellent views of the lake and wildlife. It makes for a relaxing day hike with no doubling back along the same trail, and it's a great alternative to its big brother on the other side of the lake. It's just one of 28 Small Wild Areas set aside by the Tennessee Valley Authority, natural areas few people even know exist.
4. THE CUMBERLAND TRAIL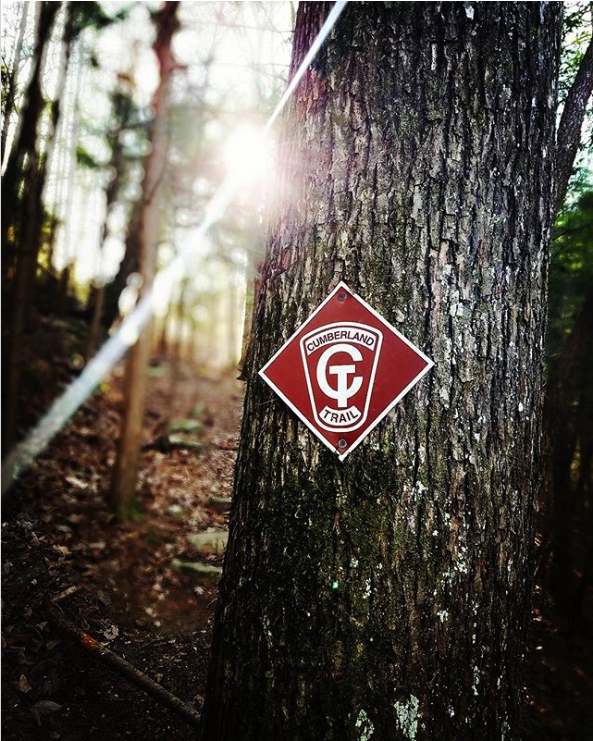 The state's most ambitious trail project in recent memory, the Cumberland Trail, will contain 300 miles (when complete) of backcountry trails perfect for day hikes or multi-day DIY adventures. Already more than 210 miles of trails are accessible, stretching from Lookout Mountain near Chattanooga to the state line with Kentucky in the Cumberland Plateau. With so many segments and options for hiking, making sense of it all can be a bit of a challenge. Fortunately the founders have put together a handy guide, broken down by sections. Some of the closest to Knoxville pass through Frozen Head State Park and the Obed Wild and Scenic River.
5. OBED WILD AND SCENIC RIVER TRAILS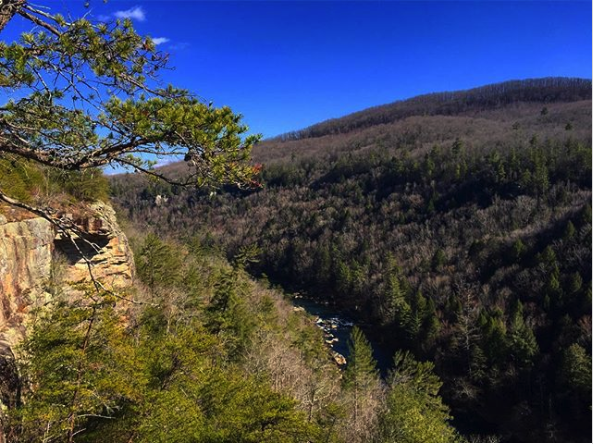 An area run by the National Park Service that's often overshadowed by nearby Great Smoky Mountains National Park, the Obed Wild and Scenic River area is an East Tennessee gem many locals have come to love—and one that doesn't have the hordes of tourists typical of the GSMNP. While the natural area does contain about 20 miles of mostly easy hiking trails, the main attractions here are the rocks and river. Climbers have mapped out dozens of routes on the craggy walls and rafters flock to take on the 45-miles of class II-IV rapids.
For more information on hiking in or around Knoxville, Tennessee contact us at Little River Trading Co by following the link below.
https://littlerivertradingco.com/