What gives a hike that coveted 5-star rating? There's no doubt that many of us find the reward of an amazing view worth the potential physical challenge. Maybe it's a scenic overlook at the end, while to others, it might be the views along the way that make a hike spectacular. No matter what your preference, here is a short list of some of the best views in Tennessee.
Lake South Trail at Radnor Lake State Natural Area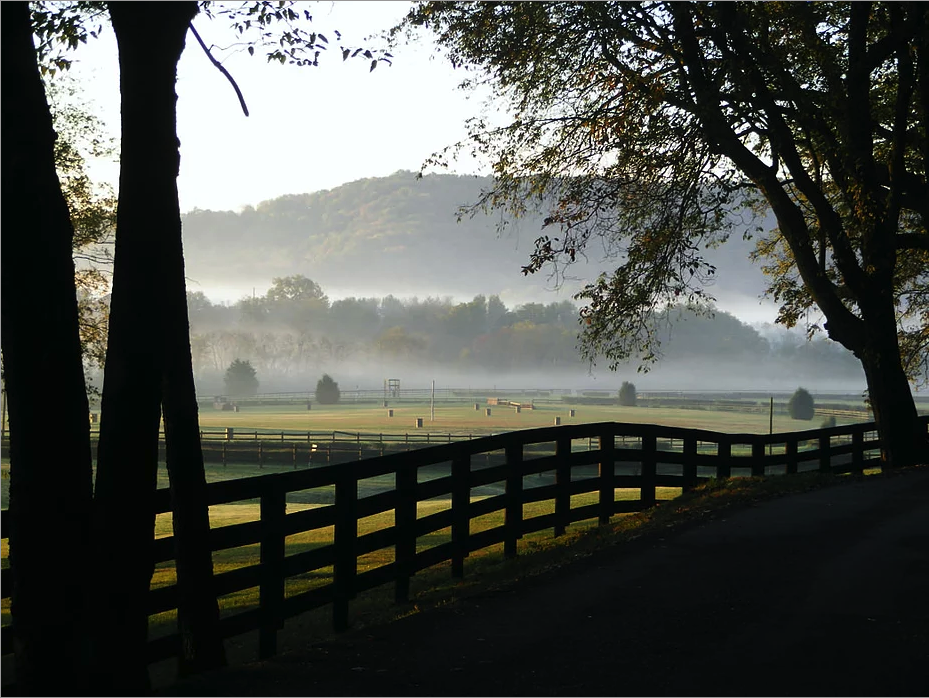 Located just south of downtown Nashville, Radnor Lake State Natural Area is an urban oasis with something for everyone—including stunning panoramic views of the lake, and the surrounding wooded hills. Four unpaved trails, totaling about six miles, cut through the 1,200-acre wilderness area.
The trail with the best views, though, is Radnor Lake South Trail. Overlooking the lake and weaving in and out of the woods, this one is great to get out and see wildlife (along with the stunning lake views of course). At only 2.5 miles long this easy, loop trail only gains 160 feet of elevation and is accessible year-round for hiking, walking, nature trips and birding. 
2. Mossy Ridge Trail at Percy Warner Park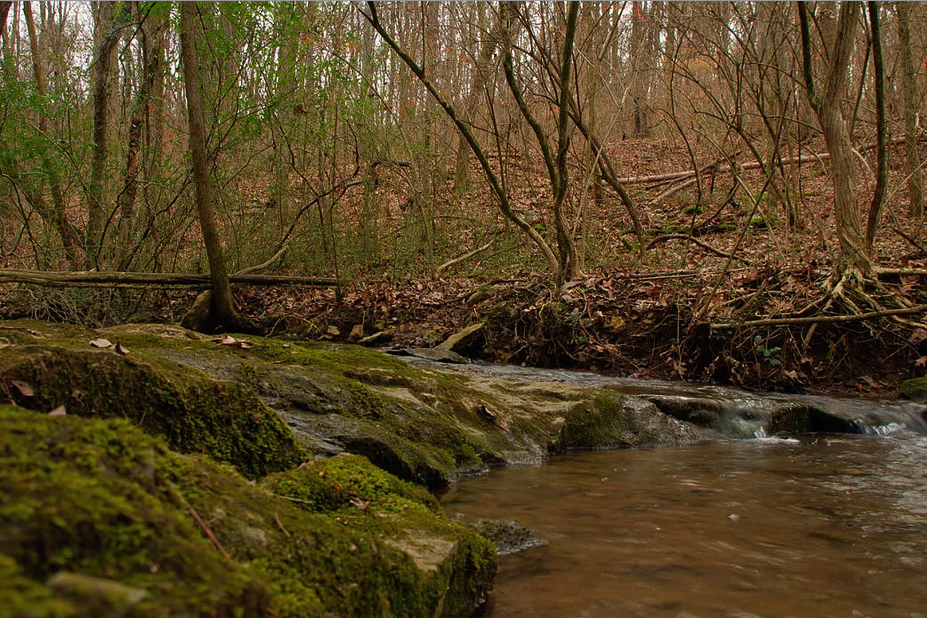 Second to Radnor Lake is Percy Warner Park, also right outside of Nashville. The Mossy Ridge Trail is a 4.5-mile loop that gains 610 feet of elevation as it winds through the forest. This local favorite has everything from big climbs to technical terrain, making it a more moderate hike.
The trail heads up and down wooded hills and hollows, across springs and meadows, giving hikers a unique opportunity to see the wide variety of plants and animals found within the park. During the spring, wildflowers dot the surrounding forest, while in the fall the bright colors are fantastic. In the winter, the entire park is peaceful and calming. Be sure to keep your eyes peeled for to catch glimpses of deer, owls, and turkeys. The park is accessible year-round, and dogs must be on a leash.
3. Collins Gulf Trail at Savage Gulf State Natural Area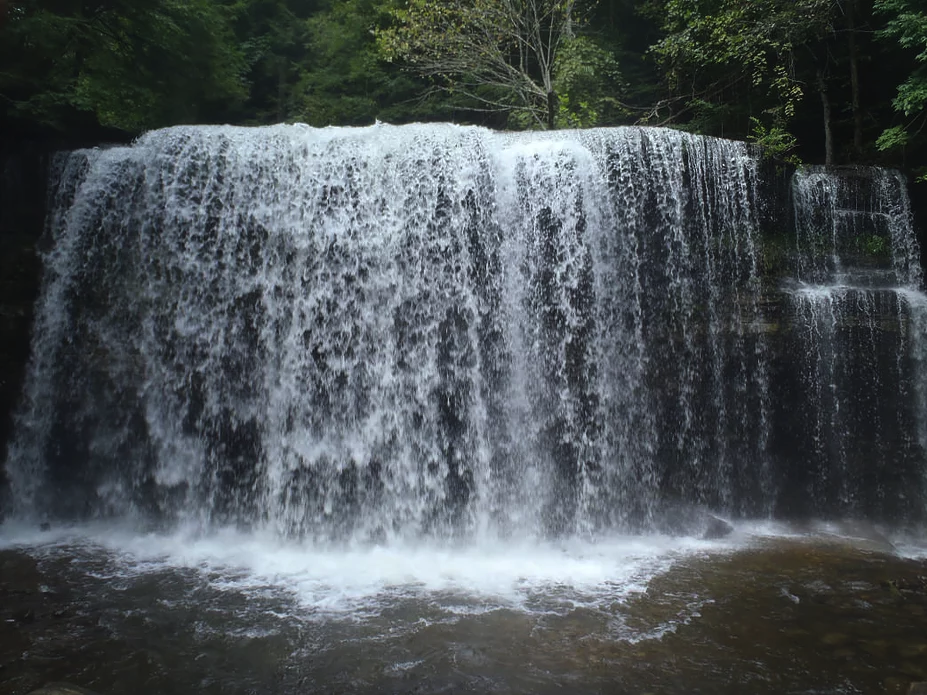 Savage Gulf State Natural Area is a beautiful recreation area near Gruetli-Laager, Tennessee, with over 50 miles of rugged trails. Our favorite is the 12.6-mile Collins Gulf Trail, most notably known for the 100-foot suspension bridge crossing.
The hike is most suitable for more adventurous hikers. You not only have to cross the suspension bridge next to Suter Falls, a dramatic waterfall, but also to a massive rock ledge where the waterfall pours over. With creek crossings, breathtaking overlooks—what more could you really ask for?
4. Twin Arches Loop Trail at Big South National River and Recreation Area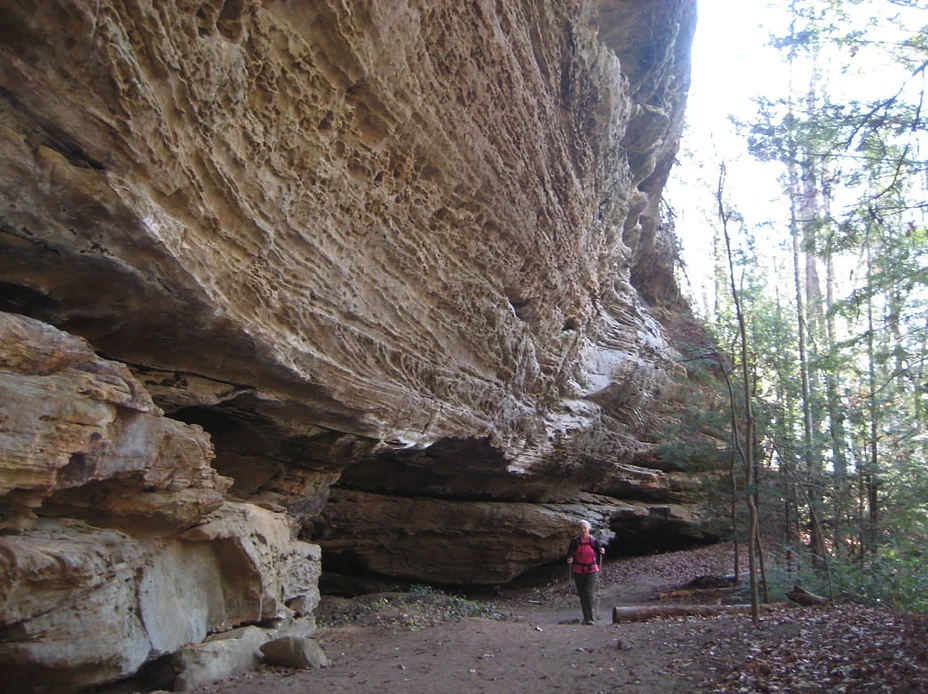 The Big South National River and Recreation Area, located near Oneida, Tennessee, is best known for its great forest setting. Encompassing 125,000 acres of the Cumberland Plateau, Big South Fork National River and Recreation Area protects the free-flowing Big South Fork of the Cumberland River. With both natural and historic features, the area has a ton of stunning views.
The Twin Arches Loop Trail is a 4.7-mile moderate hike that is perfectly accessible year-round, and only gains 741 feet in elevation. From scenic overlooks to the twin arches, this hike won't disappoint. There are a few steep staircases to climb at the start the trail, which is well-marked and well-maintained.
Once you get to the Twin Arches, take some time to enjoy the views. The South Arch has a clearance of 103' and span of 135' and the North Arch is slightly smaller with a 62' clearance and span of 93'.
5. Grotto Falls in Gatlinburg, Tennessee
 Looking for an out-and-back trail? Afraid you might miss something along a loop? This 2.6-mile route leads hikers through an old-growth hemlock forest to a stunning waterfall. Taking this trail is ideal in the summer, with a cool and moist environment near the falls (look for salamanders!).
Grotto Falls is the only waterfall in Great Smoky Mountain National Park where a person can actually walk behind the waterfall. The 25-foot high waterfall offers a cool and shady respite for hikers in the summer time. Accessible from March until November, this hike has just 518 feet in elevation gain.
For more information on Hikes with Amazing views in Tennessee contact us at Little River Trading Co by following the link below.