Over the course of its history, the city of Knoxville has been through tremendous changes. From its rustic 18th century beginnings and deeply divided Civil War days to its postwar wholesaling and manufacturing boom, 1980s World Fair days and recent downtown revitalization, each new era seems to redefine its sense of place. One thing about Knoxville that just refuses to waver, though, is the natural beauty that surrounds it in every direction. From the lush state parks north and west of town to the Great Smoky Mountains and Cherokee National Forest flanking its southern and eastern reaches, there's always an outdoor oasis nearby just waiting to be explored. Here are the 10 best places to camp within a few hours of town, from comfortable drive-in sites to overnight backpacking destinations that have to be experienced to be believed.
CAR CAMPING
1. Cades Cove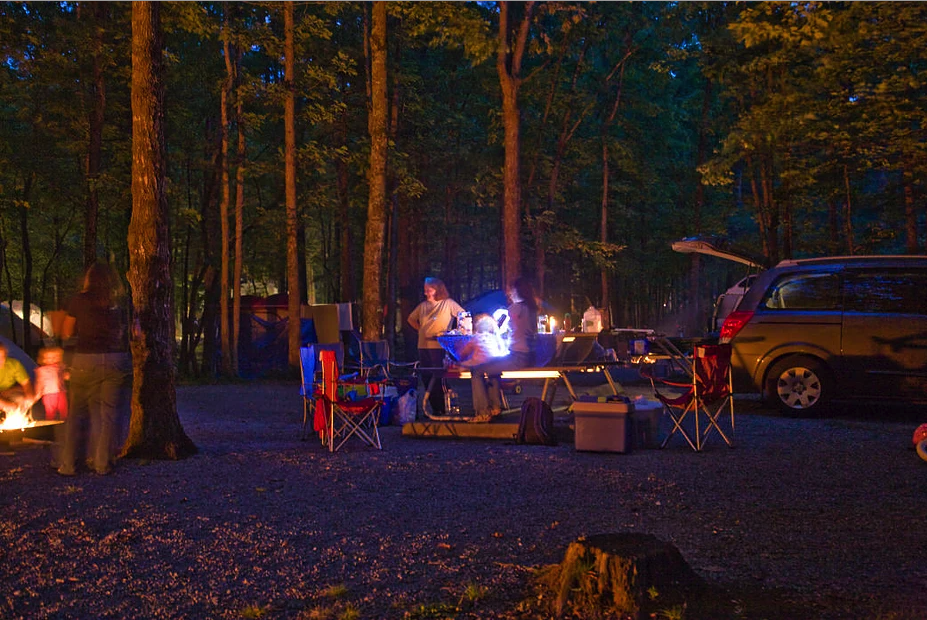 One of the hottest camping spots in the Smokies,Cades Cove encompasses a flora-filled valley peppered with historic structures from the 18th and 19th centuries, all within an 11-mile loop, that's a popular place for hiking, biking, spotting wildlife, and more. There are almost 160 back-in and pull-through sites at Cades Cove. Rates start at $17 during walk-in season (November/December) and $20 from May through October.
2. Nolichucky Gorge Campground
Well-known for its whitewater adventures,Nolichucky Gorge Campground is an Appalachian paradise alongside the Nolichucky River, which connects Tennessee to its neighbor, North Carolina. Late spring, i.e., waterfall season, is popular among hikers and mountain bikers, while summer is ripe for paddling and tubing the river. Open campsites start at $10 per person here, while tent platforms run $14-16.
3. Round Mountain Campground
An hour and a half west of the city, just before the state border,Round Mountain Campground can be found deep in the Cherokee National Forest, high above almost every other campground in the area at 3,100 feet. Its mountain stream and dense flora keep it cool even in the heat of summer. Most of the sites are private, surrounded by mature trees. From the campground, you can easily access to the 2-mile Walnut Mountain Trail, the Max Patch trails, and the Appalachian Trail. The rates here begin at $7.
4. Norris Dam State Park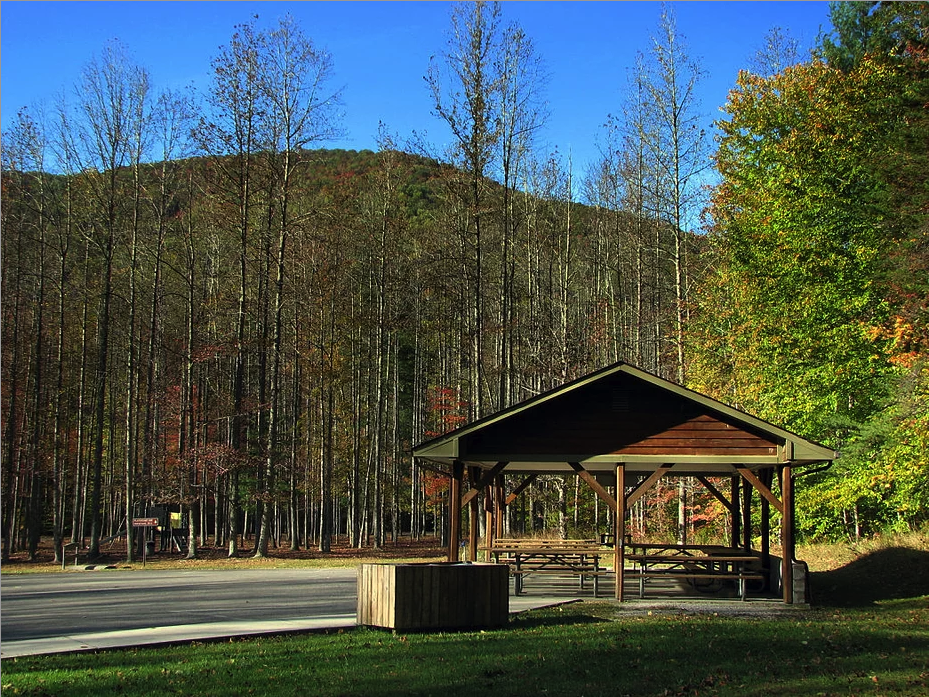 Filled with 75 family-friendly campsites complete with hookups, grills, and even a laundromat,Norris Dam State Park offers lots of cultural education experiences, from the nearby Museum of Appalachia to a refurbished barn and grist mill giving a glimpse into pioneer life. There are 15 hiking trails at the park to explore, ranging from 0.3 miles to just under five miles, as well as boating at fishing on Norris Lake. Just a quick 30 minutes northwest of Knoxville in Rocky Top, Tennessee (just like the song), its rates start at $8.
5. Indian Boundary Recreation Area
Eighty miles south of the city, the campground atIndian Boundary Recreation Area in Tellico Plains offers another family-friendly option for a drive-in stay. The rec area's pristine beach, fishing pier, and 3.6-mile trail around the lake make for a bevy of outdoor adventures. And don't panic if you forgot something—the Indian Boundary Outpost has anything and everything that you might need to pick up. The campsite fees here begin at $20, including electricity. Just be sure to pack your food in bear-proof containers.
DISPERSED CAMPING
6. Del and Marte's Lilly Pad Campground
Mostly known as a climber's campground, the privately-ownedObed Lily Pad is a quiet slice of paradise in Lancing, Tennessee, about an hour west of Knoxville. There are 40 acres available for camping, and about 70 sites (you can set up wherever you find a space), equidistant to Frozen Head State Park and the Catoosa Wildlife Management Area. Many a story has been shared around the campground's main firepit, and Del and Marte charges guests just $5 per night.
7. Gee Creek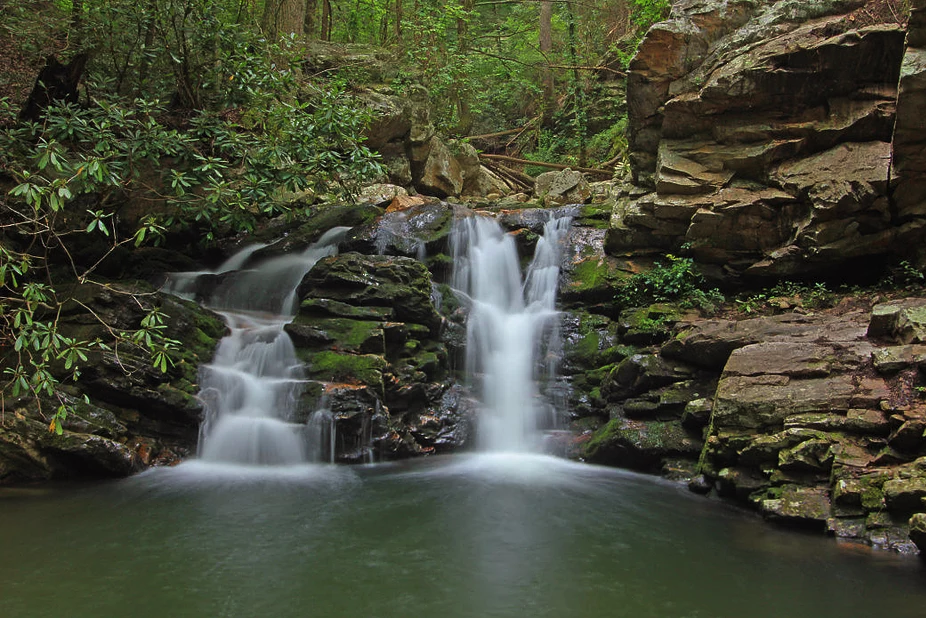 The Gee Creek Campground inHiwassee/Ocoee Scenic River State Park attracts river revelers with its proximity to the water and the fact that campers can can fall asleep to the calming sounds of the Hiwassee. Its 47 sites have their own fire rings, grills and tables and offer access to a free, centrally-located communal bathhouse. The rates start at $12. You can also pitch a tent above the Appalachia Powerhouse along the John Muir Trail.
OVERNIGHT BACKPACKING
8. Big South Fork National Park
With no fewer than eight overnight hiking trails, the expanse of Big South Fork National Park's wilderness is breathtaking, both for its inclusion of the famous John Muir Trail and its overall majesty. Theovernight trails range from 11 miles to just under 55 miles, making this a good spot for beginner and more experienced backpackers alike. Connect with the John Muir Trail or check out Angel Falls, one of the most popular sights in the park. An hour and a half northwest of Knoxville, the park requires backcountry permits, which start at $5 per person, depending on how many backpackers are heading in together.
9. Max Patch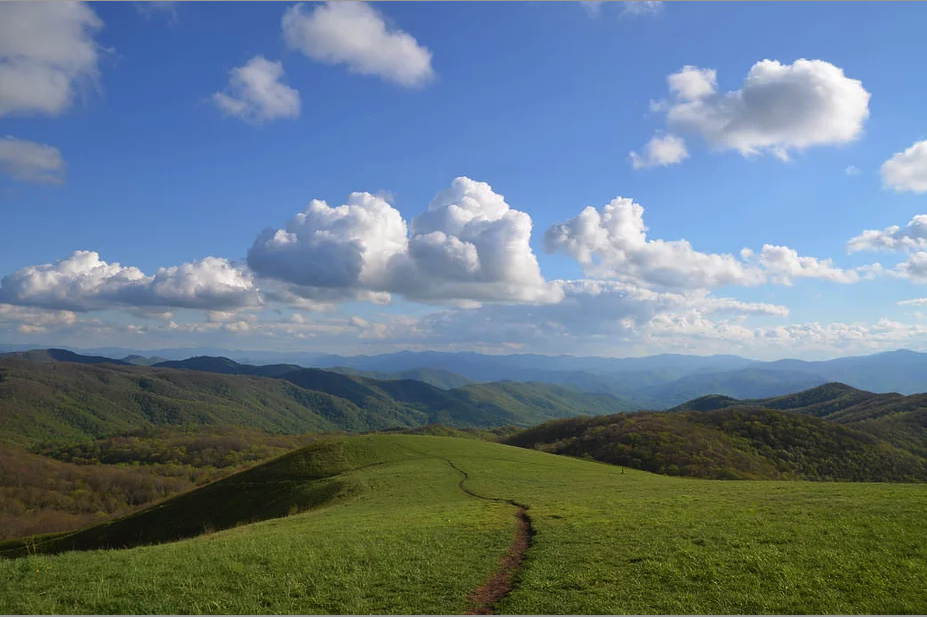 With the Appalachian Trail crossing through it,Max Patch is a 4,600-foot bald with a panoramic view of the Smokies to the southwest and the Black Mountains off to the east. Tucked into Pisgah National Forest just shy of the Tennessee/North Carolina border, its iconic status attracts curious day-use visitors as well as serious backpackers—no permits required. The clearing is the perfect place for a picnic and you can fish at the pond near the parking lot. Max Patch about an hour and a half drive east of the city.
10. Frozen Head State Park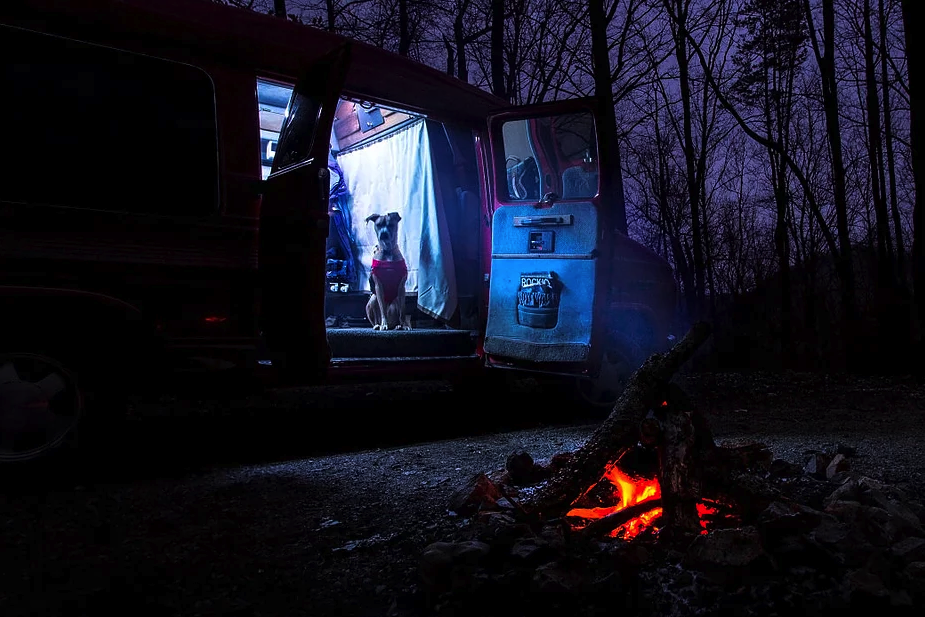 Last but not least, an hour west of Knoxville in Wartburg, Tennessee, Frozen Head State Park spans over 24,000 acres of mountainous wilderness. Before heading out, stop by the observation deck for a full-circle view of both the Great Smoky Mountains and the Walden Ridge. While the park's rustic drive-in sites are aplenty, it also accommodates backpackers navigating its 50 miles of trails via 10 backcountry sites. Rates begin at $14.
For more information on camping near Knoxville contact us at Little River Trading Co by following the link below.